Inter-active Entertainment Solutions Technologies, Inc. (IEST, Inc.), DFNN's wholly-owned subsidiary, recently concluded its Mid-year 2019 Partners' Meeting for its Luzon partners in Vu's Sky Lounge, Marco Polo Ortigas last July 15, and for its Visayas and Mindanao partners in Laguna Garden Café, the Terraces Ayala Center Cebu last July 19, 2019.
Mr. Calvin Lim, DFNN Group CEO, officially opened the program, welcoming the partners and guests who graced the event.
Commencing the meeting proper was Mr. Ricardo Banaag, DFNN's Chief Technology Officer, who rendered his report on the updates and deliverables of IEST and its gaming platform. Notable updates in Mr. Banaag's report included the announcement of operations of the Cebu office and the upcoming launch of the Clark office. Moreover, respective updates from game partners including CY Games, Realtime Gaming (RTG) and SG8 were announced as well.
Following Mr. Banaag's report was Mr. Jed Dijamco, Xchangebet's Senior Marketing Officer, who discussed the goals of Xchangebet for the remainder of the year. Exciting new initiatives of Xchangebet were presented including a YouTube and blog series, an engagement program, among others.
Moving further into the program, Mr. Richie Aquino, KGI's VP of Business Development, presented updates on KGI's newest additions to its gamut of games: Live Dealer and iBingo.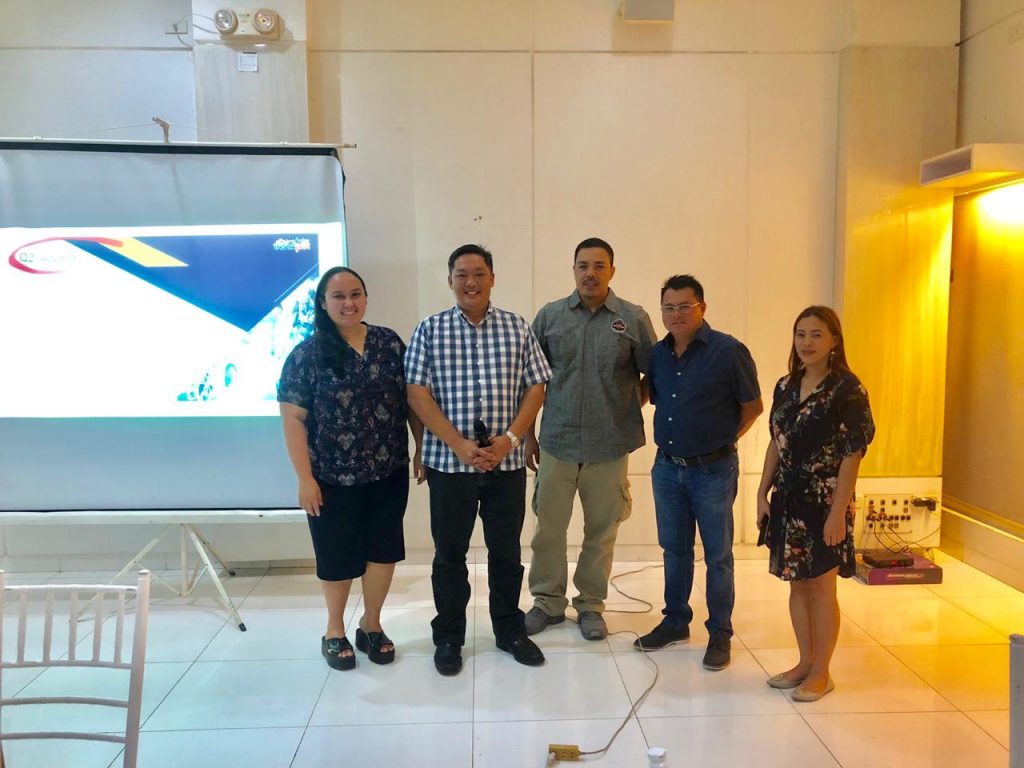 DFNN's Head of Casino Operations, Mr. Mark de Ungria, along with VisMin game partners during the Mid-year Partners' Meeting in Laguna Garden Café, The Terraces Ayala Center Cebu.
Mr. Mark de Ungria, DFNN's Head of Casino Operations, headed the awarding of the top ten performing sites per group in the Philippines. Succeeding the awarding ceremony was a forum, in which the floor was opened for questions from the partners and guests alike. Concluding this year's Mid-year Partners' Meeting was Mr. Ramon C. Garcia, Jr., DFNN's Executive Vice-Chairman and Executive Director.