Last December 13, 2018, DFNN celebrated its annual Christmas party at The Function Rooms at Bonifacio Global City, Taguig. Spearheaded by the newly-created Human Resources and Administration Department (HRAD), the Christmas party's official theme was: "6 Decades, 1 Epic Night." The evening's motif showcased the most prominent entertainment from the 60s up to the present.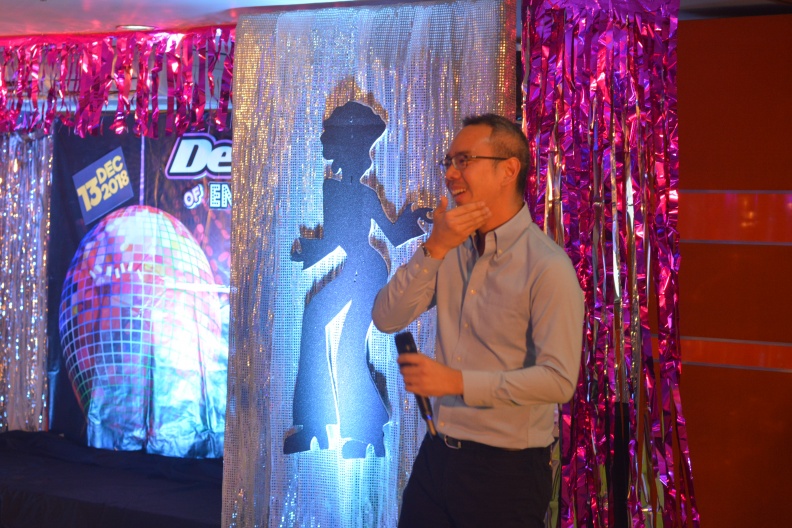 DFNN's CEO, Calvin Lim, opening the party
Calvin Lim, DFNN's President and CEO, officially opened the program with a brief presentation highlighting the various milestones achieved by the Company in 2018. Notable milestones included: the Company's feature in the Financial Times as one of Asia-Pacific's 1000 high-growth companies; a joint venture with Singapore-based software firm, CY Labs; and DFNN's new corporate rebranding. Mr. Lim reiterated how the last year was filled with many important events and achievements from each department—all of which highlight the exemplary path that DFNN and its team are walking.
Following Mr. Lim's introduction, the program continued with the recognition of Loyalty Awardees to showcase the Company's appreciation for its long-serving employees. Awards were distributed to those who have served DFNN for five, ten and fifteen years.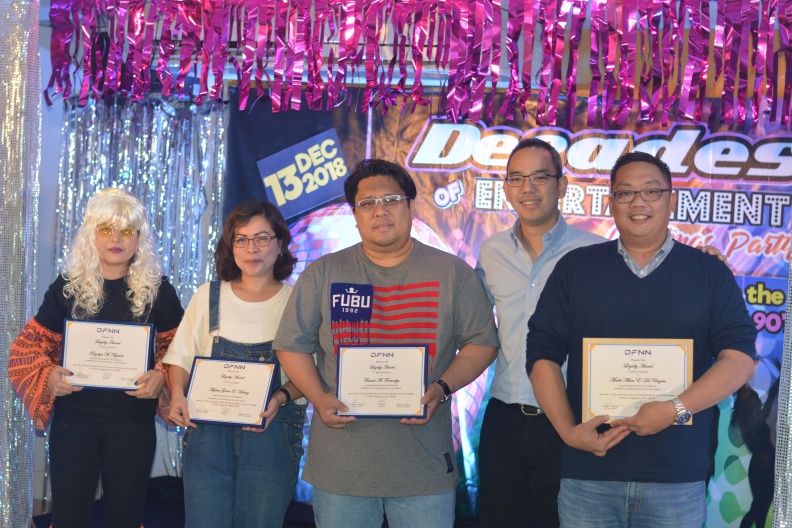 After dinner, the much-anticipated talent competition commenced. Six (6) groups, each representing various departments within the Company showcased their inherent talents and competed for the grand prize of Php50,000. In the end, it was the 80s team, comprised of HRAD, I.T. and LuckyU. Inc. administrative staff, who was announced as victors for the group talent competition.  Additionally, Ms. Darlene Fajardo of DFNN Technology Services, Inc. and Mr. John Soloren of IEST, Inc. were awarded as "Stars of the Night".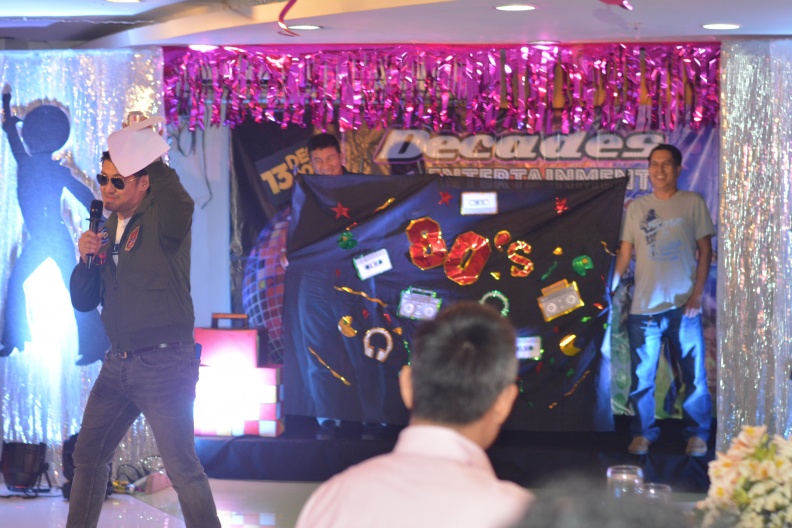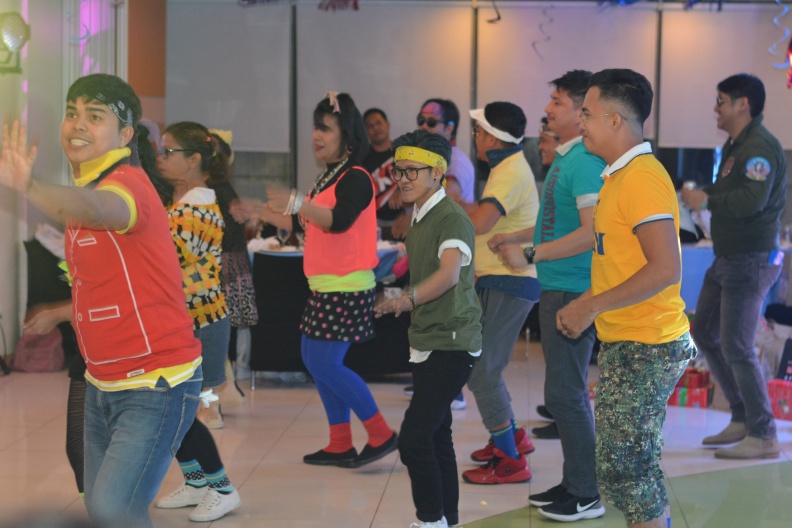 The first group to perform, Team '80s comprised of HRAD, I.T. and LuckyU, Inc. administrative staff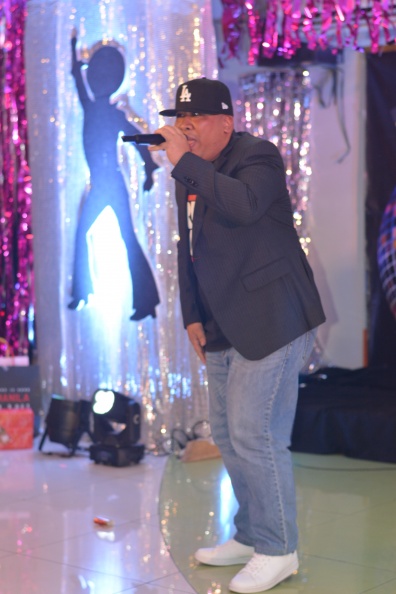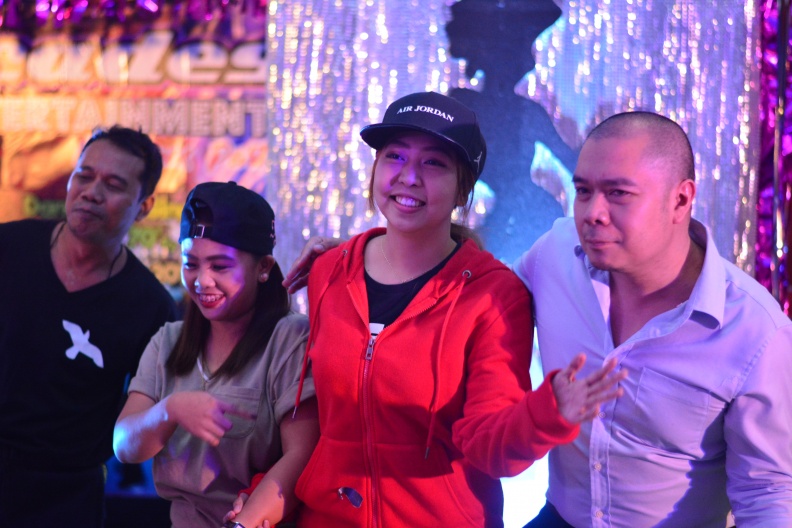 Team 2000s consisted of Business Development, Legal, Xchangebet, and IEST Roll-out departments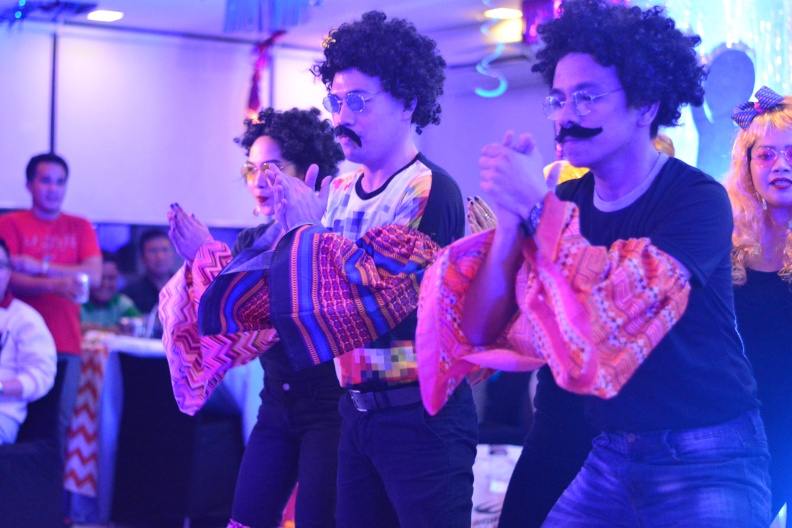 Team '70s composed of DFNN Accounting and the Office of the Executive Chairman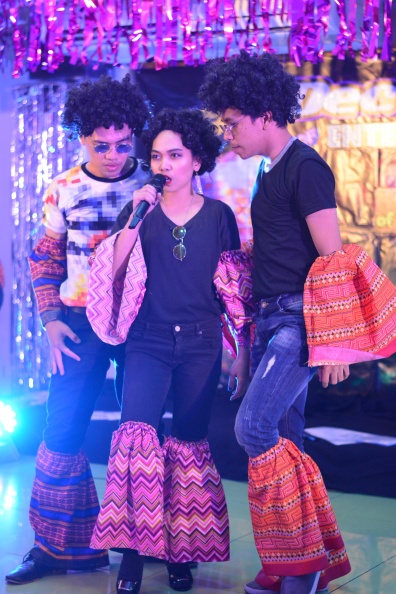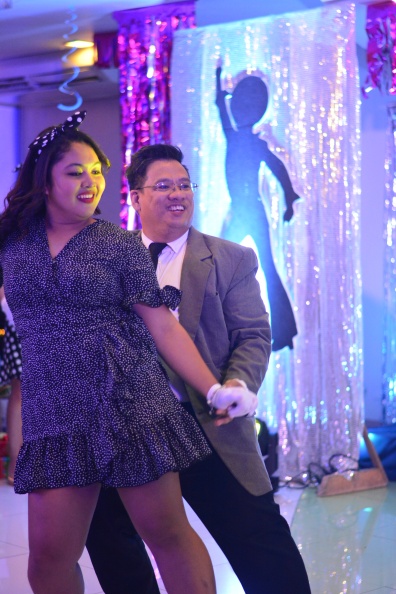 Some of the members of Team '70s performing a song number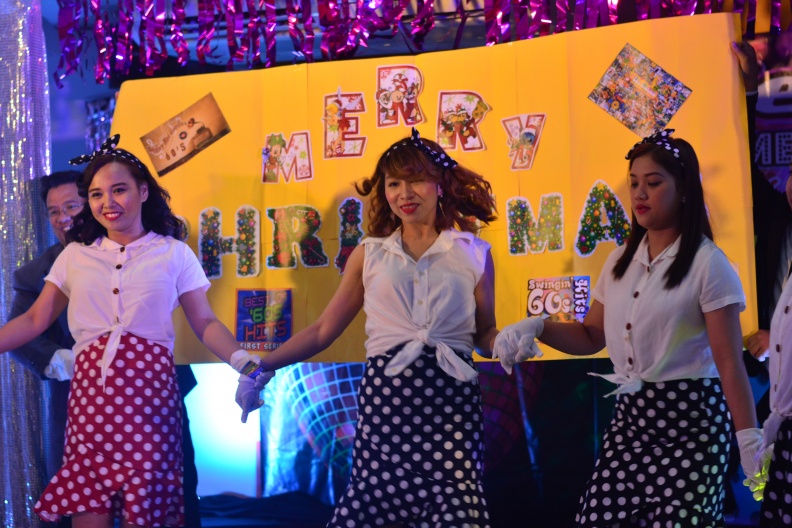 Team '60s made up of the IEST Accounting department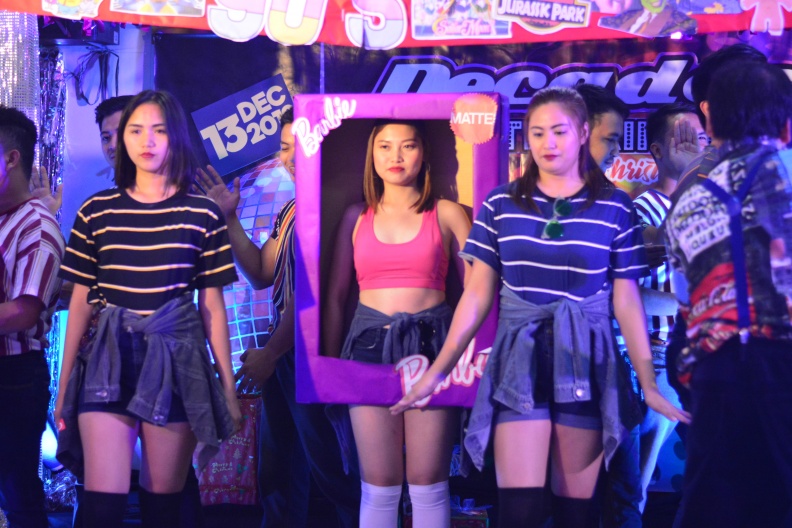 Members of Team 2010s, composed of LuckyU, Inc. gaming assistants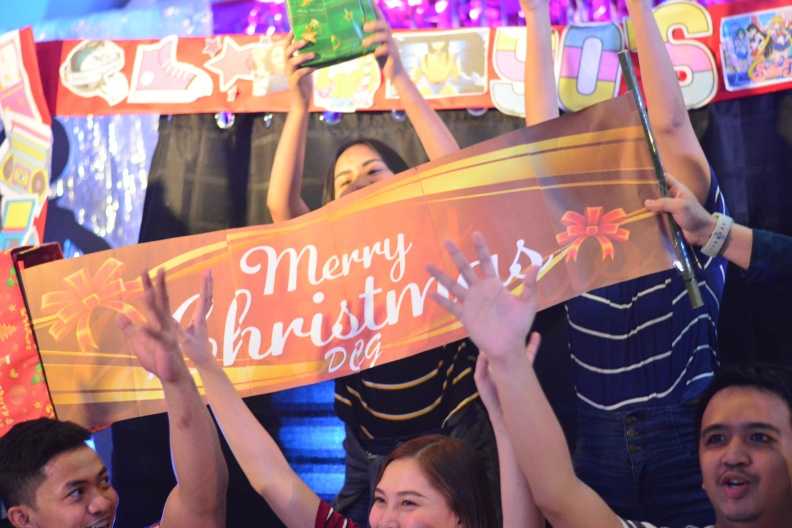 Team 2010s made up of DCG, Inc.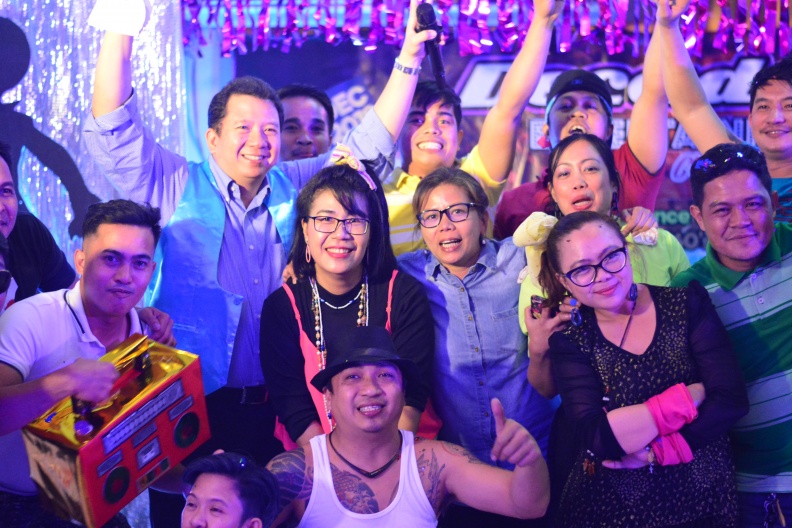 The winners of the group talent competition: Team '80s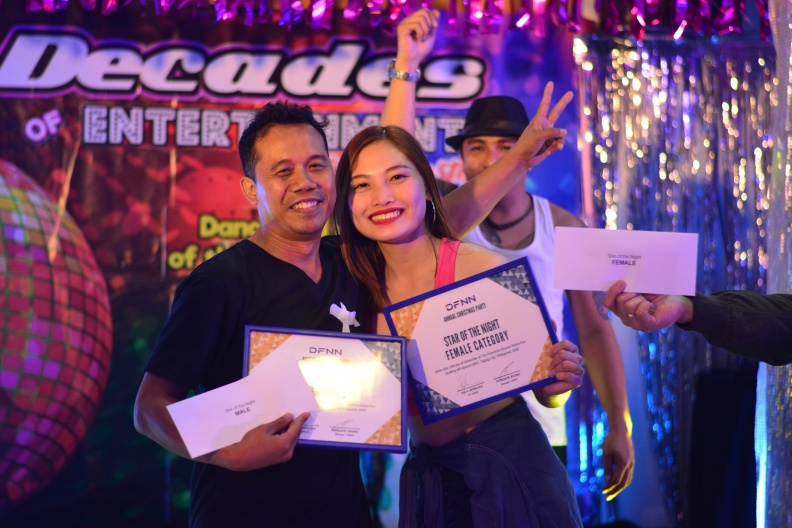 Mr. John Soloren of IEST Roll-out and Ms. Darlene Fajardo of DFNN Technology Services bagging the "Star of the Night" awards
Wrapping up the party was Mr. Ramon C. Garcia, Jr., DFNN's Executive Vice-Chairman and Executive Director, expressing gratitude to the staff of DFNN and its management team for all the hard work they have put in this year.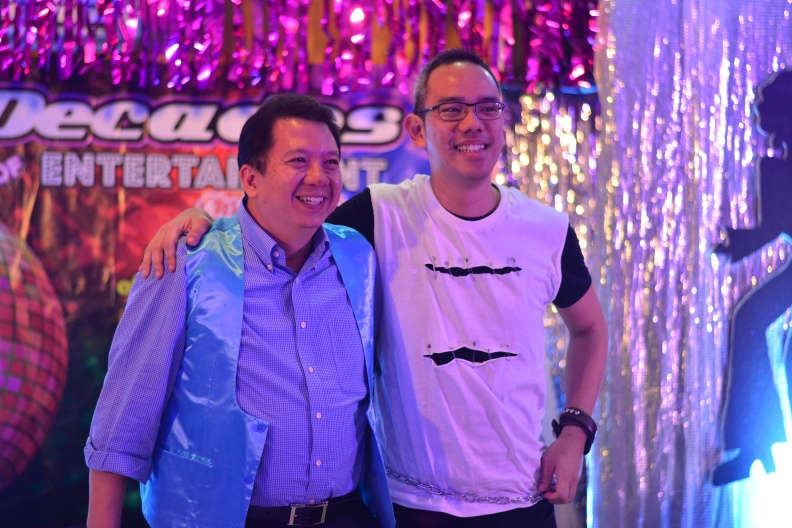 DFNN's Executive Director and Executive Vice Chairman, Ramon C. Garcia Jr. closing the program along with Mr. Calvin Lim, DFNN's CEO