Revenues of Philippine-listed game technology provider DFNN surged more than sixfold in the first nine months of the year on the back of a robust platform affiliates business segment.
In a disclosure to the Philippine Stock Exchange last week, DFNN reported that its revenues climbed by as much as 616 percent to PHP848.5 million (US$16.7 million) in January to September 2017 period from PHP118.5 million ($2.3 million) reported in the same period last year.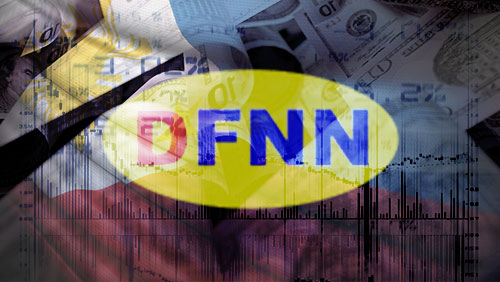 From PHP800,000 ($15,738) in the first three quarters of 2016, DFNN said that its net income surged 15,062.5 percent to PHP121.3 million ($2.39 million) in January to September 2017 period.
DFNN's EBITDA reached P142.8 million ($2.81 million) this year, up 668.9% from the same period in 2016.
"We take pride in our performance for the first nine months of the year and with the steady growth of DFNN's affiliate partners." DFNN CEO, Ramon C. Garcia, Jr. stated. "Given our continued focus on improving operating efficiency and distribution numbers, we expect to maintain this upward trajectory and to improve our operating margins."
The reason behind the revenue surge, according to DFNN, was the notable improvements in the company's platform affiliates. DFNN said affiliated sites that use the Company's technology platform increased by 158.6% from this time last year, while the number of terminals using its gaming products increased by 389.9%.
DFNN operates HatchAsia, an IT-incubator business turned support services catering to Philippine Offshore Gaming Operators. DFNN has earlier announced its plans to list HatchAsia's affiliates on the Philippine Stock Exchange by the second quarter of 2018.
Meanwhile, the company reported a total operating expenses of PHP 711.8 million ($14 million) in the nine months of 2017 from P147.6 million ($2.9 million) last year, a 382.2 percent year-on-year increase.
DFNN attributed the increased expenses to the continued expansion activities such as the build out of the DFNN Technology Campus in Silang, Cavite.
The facility hosts DFNN's customer service, technical support, IT and development teams. Several more satellite offices are slated for construction in Cebu City and New Clark City in 2018.
Source: https://calvinayre.com/2017/11/20/business/higher-gaming-platform-use-lifts-dfnn-earnings/