Last April 24 – 25, 2019, DFNN, Inc.'s Human Resource and Administration Department (HRAD) in partnership with the Philippine Red Cross – Pasay City Chapter concluded a training on Occupational First Aid, Cardiopulmonary Resuscitation (CPR) and Automated External Defibrillator (AED). In attendance to the training were twenty-three (23) selected employees from the DFNN Group, each subsidiary sending their own representatives.
The two-day training was conducted in the Philippine Red Cross Compound in Pasay City. Leading the training was Mr. Alvin Cabral, Head of Safety Services. On the first day of the Red Cross training, First Aid and Basic Life Support were introduced and discussed to the participants. After the discussion and demonstration, all participants went through an individual practical exam for CPR and CPR with AED.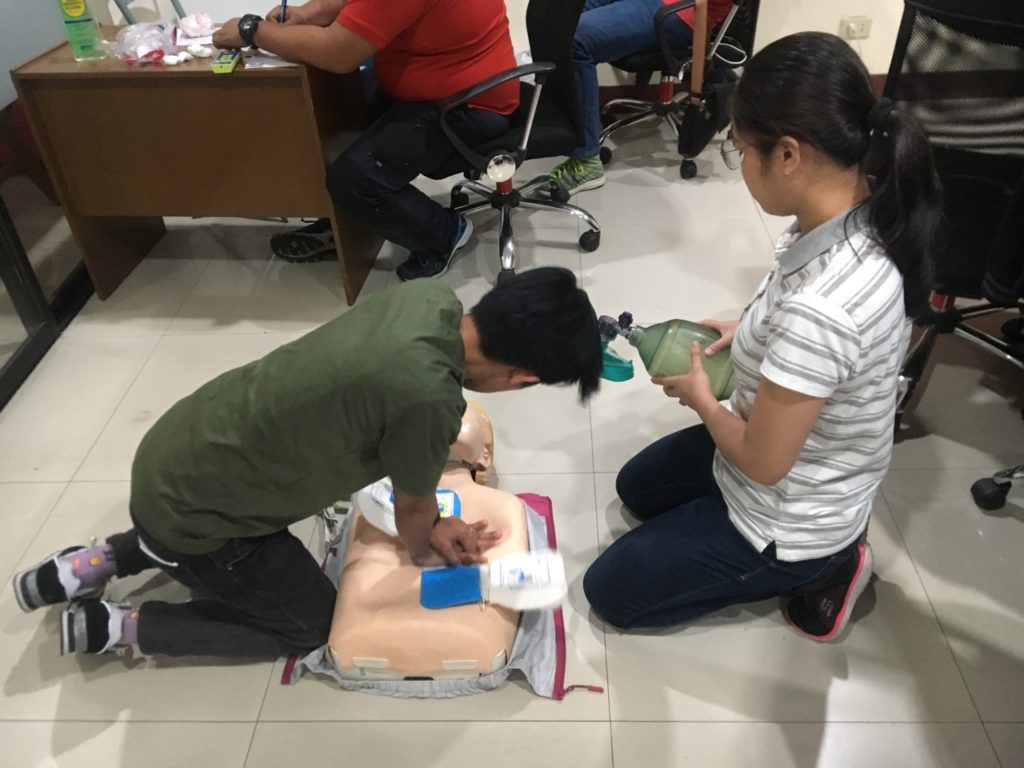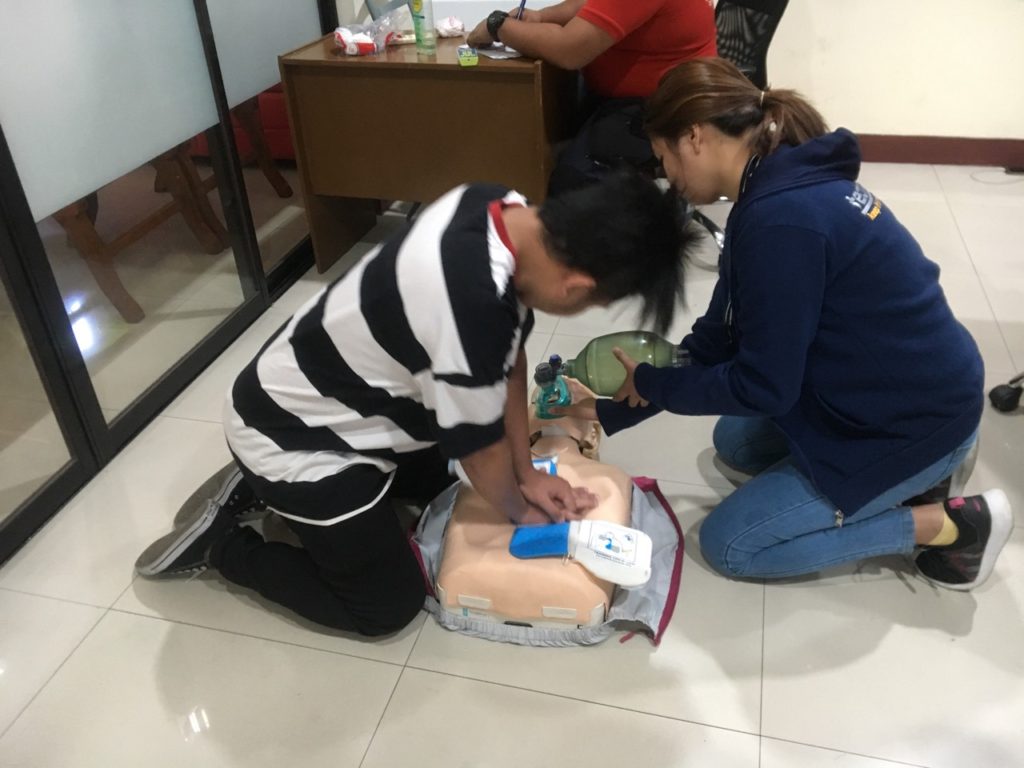 During the second day, First Aid Management for wounds, bone injuries and burns were explained to the participants. A group practical exam was conducted by the administrators, wherein participants were tasked to perform First Aid Management to patients with multiple wounds and amputated arms. Wrapping up the last day of the training was DFNN Group's Chief HRAD Officer, Mr. Vic Asuncion, congratulating and thanking the employees for their active participation. Together with Mr. Cabral, Mr. Asuncion awarded a Premier Bronze Membership Card which allows the provision of emergency services to its members.